Circular Packaging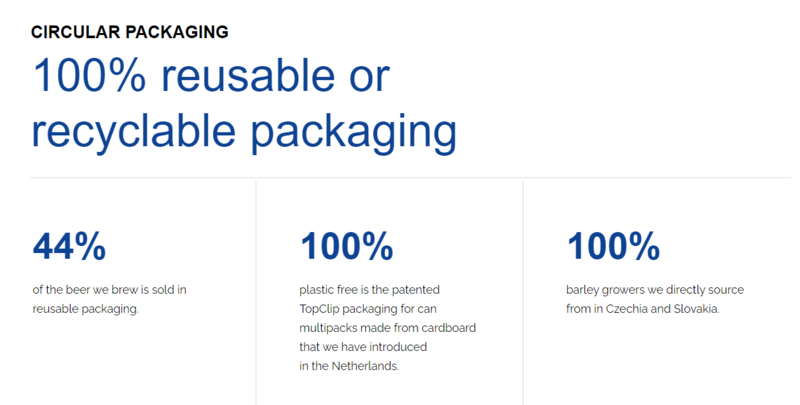 Packaging is essential to secure the highest quality of beer for consumers. We want to create a future in which we will sell our products in fully circular packaging and are proud of the journey we have taken so far in this direction. 44% of the beer we brew is sold in reusable packaging, be it returnable bottles or on tap in pubs.
By 2030, we will use only containers, as well as secondary packaging that is reusable or fully recyclable, and made primarily from recycled content.
We are looking for new solutions to reduce the amount of packaging used. We will continue to focus on increasing the share of reusable packaging. And last but not least, our goal is to achieve 100% recyclability of our one-way packs, by choosing the right materials, increasing the use of recycled materials and supporting research to find innovative technology solutions.
Active cooperation with all partners, including packaging producers, retailers, waste collection and recycling systems is crucial to achieving better collection and recycling efficiency. We also educate our consumers in order to achieve maximum recyclability within the life cycle.