Author: Communications Team
Date: 29 09 2021 16:00
---
Marking the 25th edition of the Vintage Ale series
Fuller's Brewery unveils its latest addition to the illustrious Vintage Ale series, Fuller's Vintage Ale 2021 (8.5% ABV). Available in 500ml bottles from selected Waitrose stores from 25th October and via the Fuller's Brewery Online Shop from 29th September, and selected pubs across the country.
The Vintage Ale series, marks its 25th edition this year and is the most coveted beer to leave the prestigious Griffin Brewery each year. First brewed in 1997, every Vintage Ale recipe is unique from the last, using the best and most interesting hops and barley available and are made to mature, allowing the flavours to deepen and develop over time.
Fuller's Vintage Ale 2021, has at its heart Pale Ale and Caragold malts combined with DRC®, a Double Roasted Crystal malt, to deliver toffee and raisin sweetness. Turning to hops, it showcases younger UK varieties for their luscious fruitiness. Endeavour brings plummy tones, while Olicana® and the as yet unnamed experimental hop CF182 add tropical and orange notes. All complemented, as ever, by the zesty marmalade character of Fuller's famous yeast.
Known for its complexity and depth, one of the signatures of the collectable Vintage Ales Series is that each bottle has a unique number printed on its label to signify the limited production run.
Guy Stewart, Brewing Manager at Fuller's Griffin Brewery commented:
"Of course, every Vintage Ale is special, but marking the series' 25th edition with this brew has been a real privilege. It's a fantastic celebration of all we do at the brewery and we can't wait for people to enjoy the complexity and depth of this iteration both this year and as it ages and develops in the years ahead."
Fuller's Griffin Brewery, since it was founded in 1845, has played a special role in not only London's but the UK's brew scene. As the only UK brewery to have three different beers named Champion Beer of Britain at CAMRA's annual Great British Beer Festival, winning a combined total of 5 times, the brewer has and continues to be a proud champion of British Ale in both cask and bottle.
Keep Cask Alive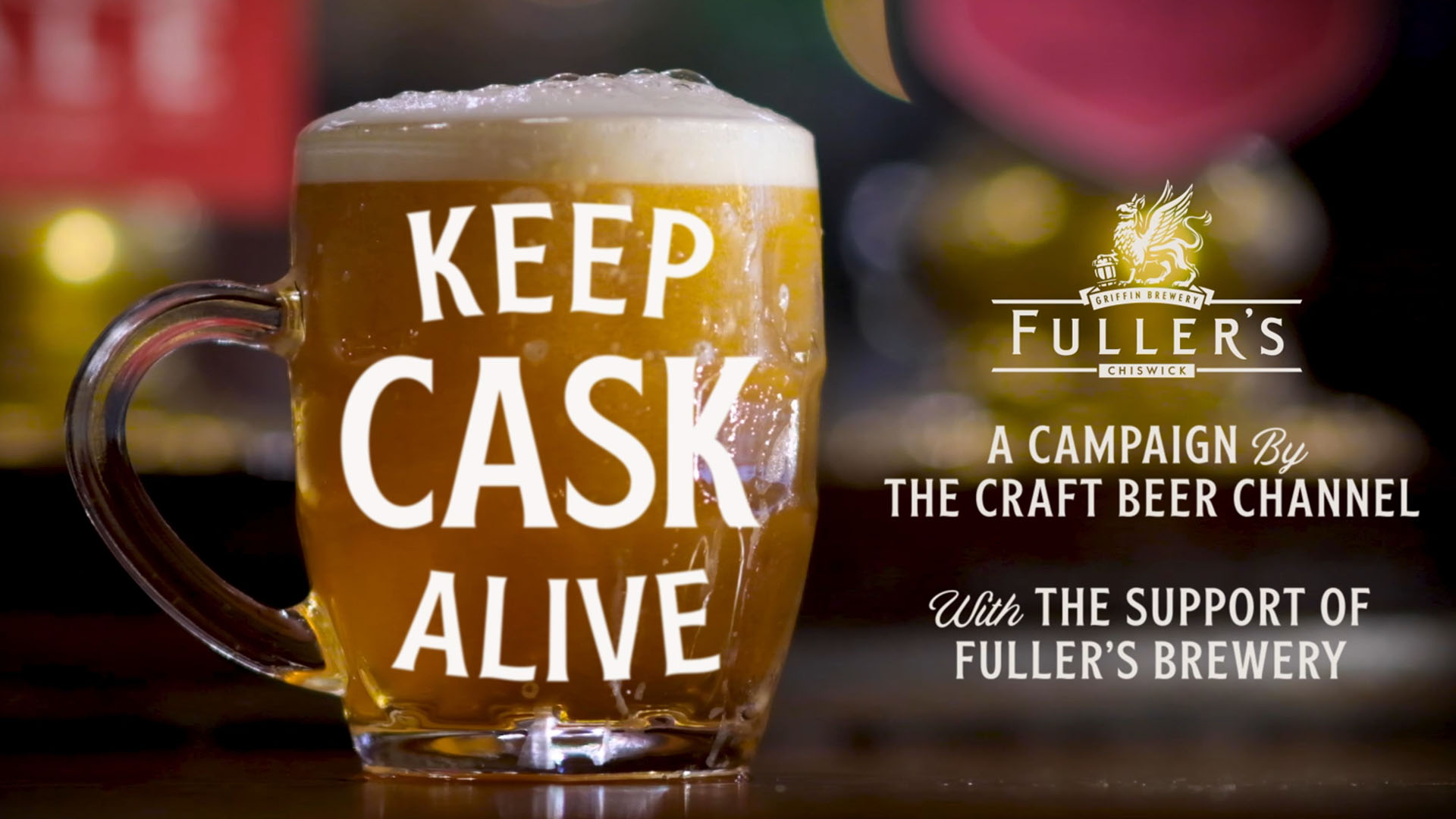 The latest Fuller's Vintage Ale launch also coincides with the Fuller's Brewery x Craft Beer Channel Keep Cask Alive video series.
The series champions the cask category and launches a campaign for UNESCO's Intangible Cultural Heritage status to be applied to British cask ale as they showcase the personalities, breweries and venues that make Cask Ale the British cultural icon that it is today.
Watch the first episode of the Keep Cask Alive video series, looking at caring for cask.
Notes to Editors
Fuller's Vintage Ale 2021 is an 8.5% ABV ale known for its depth and complexity and packaged in 500 ml bottle format, and available from selected Waitrose & Partners Stores, at Griffin Brewery shop and at the Fuller's online store, as well as selected Fuller's pubs on cask.
Malts – Pale ale, Caragold, DRC®
Hops – Target, Endeavour, Olicana®, CF182
For media enquiries please contact:
Fleet Street Communications | E: asahiuk@fsc.uk.com

About Asahi UK
Asahi UK is a subsidiary of Asahi Europe International and is responsible for sales, marketing and customer operations across the UK and Ireland. Asahi UK aims to enrich consumer experiences through innovation, high-quality service and an exceptional portfolio of premium beer, ale and cider brands including, Peroni Nastro Azzurro, Asahi Super Dry, Grolsch, Meantime, Dark Star, Fuller's London Pride and Cornish Orchards. The Woking based business is focused on developing quality, super premium brands and delivering commercial value in the marketplace, through a strong belief in collaboration, customer excellence and people development. For further information, visit www.asahibeer.co.uk