Author: Communications Team
Date: 19 01 2023 12:49
---
We're delighted to be renewing our ongoing partnership with Only A Pavement Away, supporting their invaluable work.
Only A Pavement Away was established in 2018 with the aim of connecting forward thinking employers in the hospitality industry and charities working with people facing or experiencing homelessness, prison leavers and veterans, to help place them into long term, stable employment.
Find out more about Only A Pavement Away in an interview with CEO & Founder, Greg Mangham.


At Asahi, through our position supplying and supporting the hospitality sector, we are keen to make a positive difference through the business we do. Whether through donations, raising awareness or colleague-fundraising we're pleased to help contribute to Only A Pavement Away.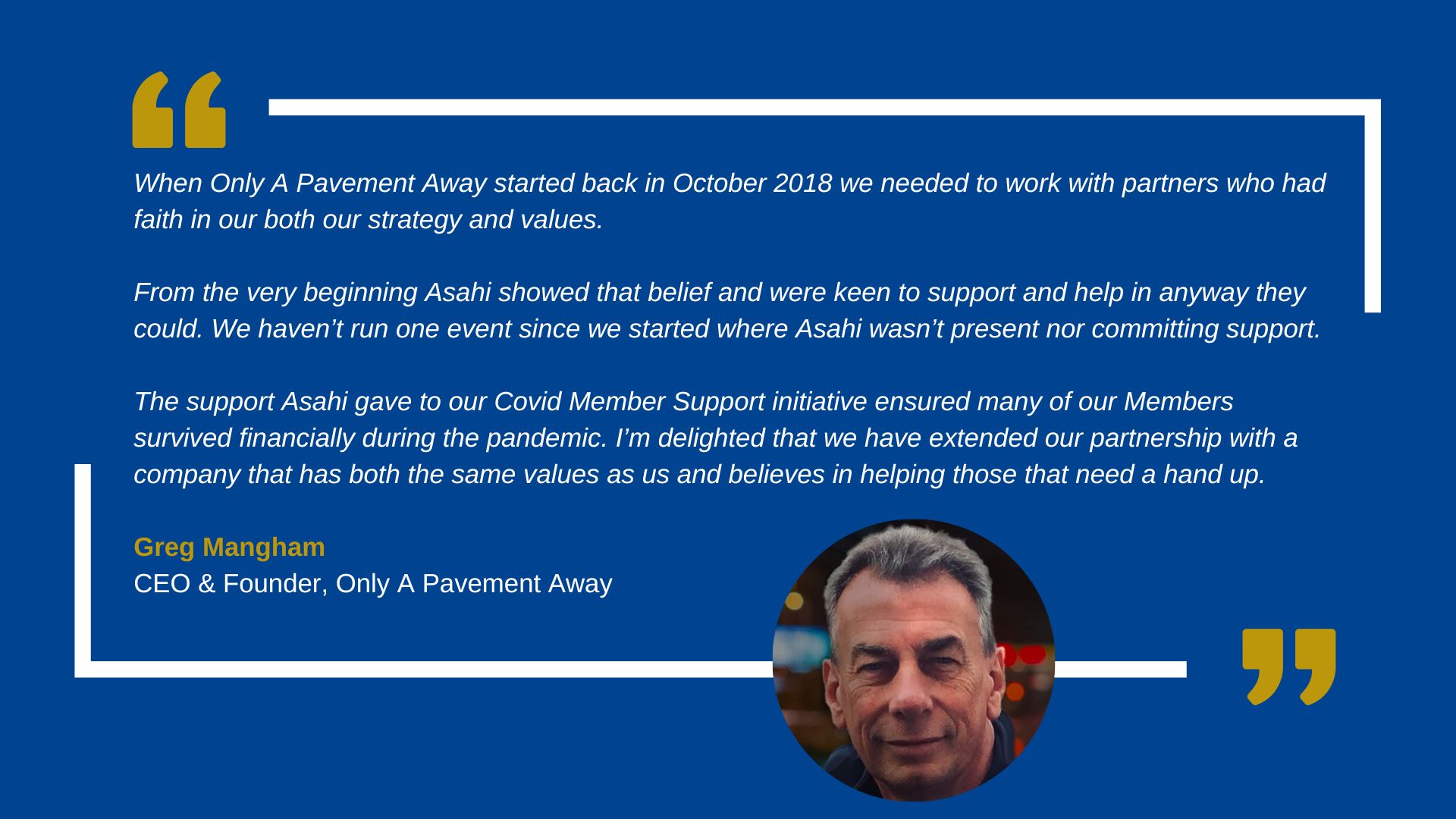 You can find out more about Only A Pavement Away and, if you wish, make a donation.