Author: Communications Team
Date: 17 06 2022 11:07
---
The Official Beer of Premiership Rugby joins forces with mental-health charity to help drive positive mental wellbeing, mental health first aid training and ongoing support amongst the rugby community
Marking its entrance into Premiership Rugby and celebrating Gallagher Premiership Rugby Final week, Fuller's London Pride is delighted to announce a new charity partnership with Brave Mind. Established by Henley Rugby Football Club stalwart Simon Trower, the national organisation aims to educate and provide ongoing mental health & wellbeing support amongst the rugby community.
According to the mental health charity, Mind, 1 in 4 people will experience a mental health problem of some kind each year in England, but there remains some stigma and barriers to open discussion on the subject. Rugby is based on the principles of skill, dedication, and fun – and Brave Mind believes it should be a safe environment for people to be open and supportive of one-another when it comes to mental health.
Fuller's London Pride has a strong heritage with rugby - from supporting the game's grassroots community clubs up to the elite level, and is an iconic ale enjoyed by fans and players alike for generations. The brand is dedicated to playing its part in supporting the rugby community both on and off the pitch.
Reflecting on the partnership, Tim Clay, Managing Director at Asahi UK, Fuller's London Pride's Parent Company says:
"We strongly believe in Brave Mind's mission to make a positive, lasting difference to the rugby community's mental health and wellbeing. Our brands, and London Pride in particular, carry a lasting connection to some of the audiences that are a central focus of Brave Mind – from rugby-focused pubs and community clubhouses, through to some of the biggest stadia in the UK.
One of our core purposes as a business is to promote values of responsible drinking, whilst being an enabler of fun and inclusive social occasions. Through our products and services, we specialise in bringing people together and creating meaningful connections, and we want to use this as a force for good.
The Asahi Diversity, Equity & Inclusion mantra - shine As You Are – is our belief that everyone should have the freedom to be their true selves at work, at home and at play. Through the Brave Mind partnership we want to encourage conversation and openness about mental health. Brave Mind have done some brilliant work to support and educate the rugby community on this important topic, and we look forward to working with Simon and the team."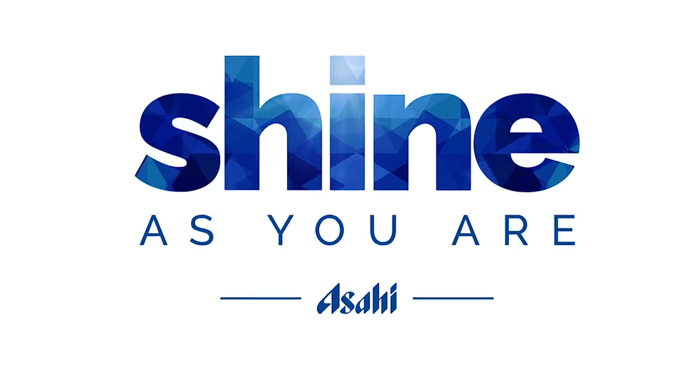 Simon Trower, Founder of Brave Mind adds:
"We are delighted to partner with London Pride and very grateful that their support will provide Brave Mind with the opportunity to reach and educate a huge amount of people to expand the conversation around mental health within the rugby community.
By helping us to introduce the Brave Mind initiative to more rugby clubs, London Pride will be an important partner ensuring that rugby plays a leadership role in embracing matters of mental health, and provides a safe and positive environment to share, support and heal.
We understand how important social support is in encouraging people to be open about mental health and, quite often, this takes place after a training session or game around a drink. However, we are absolutely united with Asahi in the message that moderate consumption is essential for everyone, and should never be used as a way to manage issues you may be experiencing.
This partnership will enable Brave Mind to encourage more people to be responsible and make a positive change by providing an education and support network that is readily available to all members of the rugby community of all ages, backgrounds, orientation and at all levels of the game.
I started Brave Mind due to my own experience of poor mental health. Rugby was a release but also a place where I felt I couldn't openly talk about my feelings. I hope this initiative will create meaningful conversations and bring people together in a positive way to promote and thrive."

- ENDS –
About Fuller's London Pride
Not just the iconic ale of the capital, London Pride is an all-British affair that unites a nation of beer drinkers using entirely home-grown malt and hop varieties that give Pride its inimitable taste and depth of flavour. The authentic beer has been brewed by the Fuller's Griffin Brewery in Chiswick since 1959, named after the 'London Pride' flower that survived in the rubble of war-time London. London Pride is owned and distributed by Asahi Group Holdings, one of the world's leading drinks companies, who acquired the brand in 2019.
About Asahi UK
Asahi UK is home to an exceptional portfolio of premium beer, ale, and cider brands, including category leaders in the UK. The range includes international brands Peroni Nastro Azzurro, the No.1 Super Premium lager in the UK, Japan's No.1 beer, Asahi Super Dry and firm favourite for the UK, Grolsch. A portfolio to be envied which also includes local heroes: Fuller's London Pride, Meantime, Dark Star and Cornish Orchards. Asahi UK's focus is on elevating experiences for our customers and consumers through innovation, unrivalled service and offering brands with undeniable quality and provenance. Asahi UK believes that every business has a responsibility to understand and act upon its environmental impact and we continuously work towards sharing more information with our suppliers, customers and consumers about both the footprint of our beers, and how we are working to reduce it. Our place in the local community is highly valued and we strive to ensure that we are always making a positive contribution to the communities in and around our UK Breweries. For more information on Asahi UK and parent organisation, Asahi Europe International visit www.asahibeer.co.uk.
About Brave Mind
Brave Mind is a registered mental health charity specifically supporting the rugby community. Brave Mind provides a platform to positively take action to promote and improve mental health and wellbeing. Brave Mind delivers this support via a 3-point framework to build understanding, create strong connections and to encourage empowerment. Our mission is to make a positive, lasting difference to the rugby community's mental health and wellbeing. For more information on Brave Mind, visit www.bravemind.co.uk