Author: Communications Team
Date: 01 05 2023 13:48
---
Convenience retailers could increase sales of no- and low-alcohol beer by £660 on average per store in 2023, according to Asahi UK.
In grocery multiples, no- and low-alcohol makes up 2.9% of total beer sales, in comparison to impulse stores where it is at 0.7%. Raising sales of no- and low-alcohol beer to the same share as it is in grocery would generate £32m in sales for convenience stores (Nielsen Scan track MAT 10.12.22). Divided by the 48,590 convenience stores in the UK (Association of Convenience Stores Local Shop Report 2022), this is a £660 opportunity for each store on average.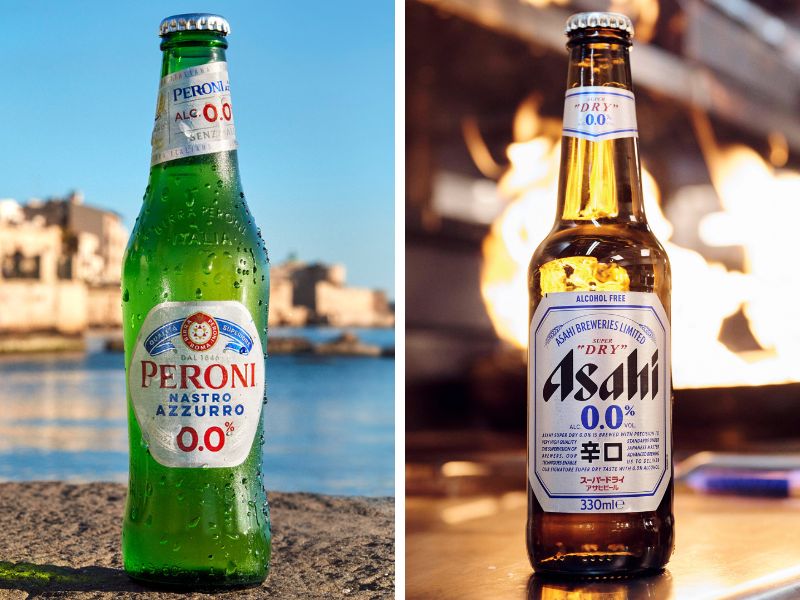 Steve Young, Sales Director at Asahi UK, said: "The category is under-developed in convenience stores, but retailers can fix this by stocking just three key products to create a credible range.
"Retailers should offer Peroni Nastro Azzurro 0.0% 4x330ml as it is the top alcohol-free beer by rate of sale in impulse." (Nielsen Scan track MAT 10.12.22)
Seventy per cent of no-and-low-alcohol beer sold in impulse stores is in four-packs, with this format growing at 30%. Single bottle is the second biggest segment with 6% of sales, but this area is declining at -7% (Nielsen Scan track MAT 10.12.22).
The analysis follows the most successful January on record for no- and low-alcohol products. No- and low-alcohol beer spiked to 4.6% of the beer market in grocery multiples in January 2023 vs 4% in January 2022 (Nielsen Scan track data to 28.01.23). Most of the growth is coming from new products, with Peroni Nastro Azzurro 0.0% and Guinness 0.0% adding the most value to the category.
"With increased awareness, media exposure and higher quality NPD, we should expect the no- and low-alcohol category to keep growing, in line with this trend, we launched Asahi Super Dry 0.0% earlier this year and its already proving to be a popular choice amongst beer lovers," Young said.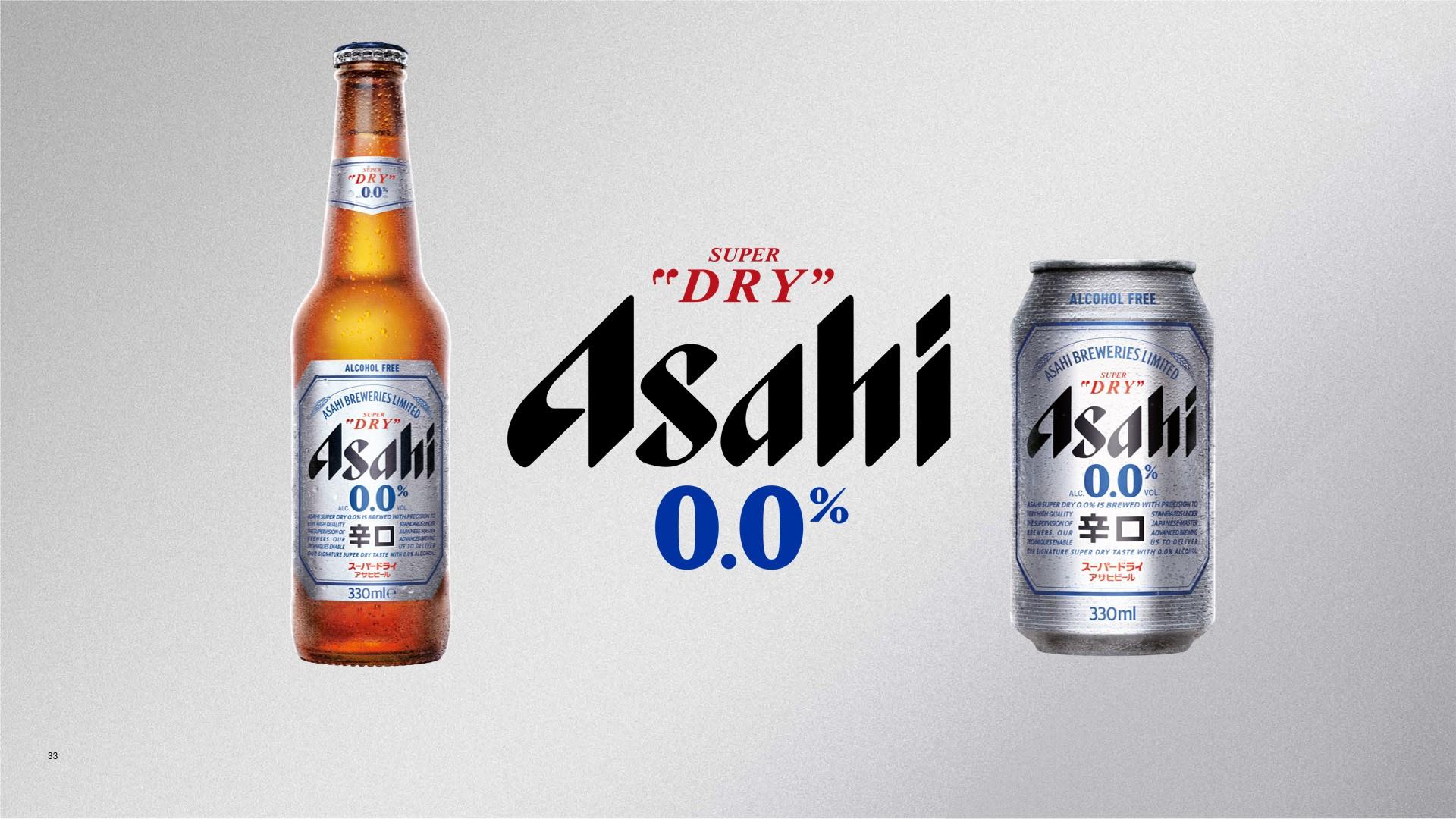 In the 12 weeks to 28.01.23, no- and low-alcohol beer grew by 13.7% vs total beer at 0.6%. Heineken 0.0 lost value share as did Becks Blue. Guinness 0.0% and Peroni Nastro Azzurro 0.0% were the biggest beneficiaries, both growing their share3.
Peroni Nastro Azzurro 0.0% 4x330ml has added more than £4m to the category since it entered the market , with more than half of the value of Peroni Nastro Azzurro 0.0% coming from new beer buyers .
Asahi Europe & International's ambition is for 20% of its core product portfolio to offer alcohol-free products by 2030. Supporting this ambition further, the company launched Asahi Super Dry 0.0% in January 2023.
Ends
ABOUT PERONI NASTRO AZZURRO
Brewed in Italy to the original recipe since 1963, Peroni Nastro Azzurro exemplifies the traditions of Italian craftsmanship, passion, and flair. Born in Rome, 1963, Birra Peroni brewed what was to become their greatest and most famous export: Peroni Nastro Azzurro. The No 1 Premium Italian Beer Brand Globally, Peroni Nastro Azzurro is gently brewed for an effervescent, refreshing, and crisp taste that's full of life.
About Asahi UK
Asahi UK is a subsidiary of Asahi Europe & International and is responsible for sales, marketing and customer operations across the UK and Ireland. Though the portfolio of Super Premium Beer brands, Asahi UK enriches consumer experiences through innovation, high-quality service and an exceptional portfolio of premium beer, ale and cider brands which include Peroni Nastro Azzurro (PNA), Asahi Super Dry (ASD), Fuller's London Pride, Cornish Orchards, and Meantime. The Woking based business is focused on developing quality, super premium brands and delivering commercial value in the marketplace, through a strong belief in collaboration, customer excellence and people development.
About Asahi Europe & International
Asahi Europe & International is the international branch of Asahi Group Holdings, a global beverage and food company listed on the Tokyo Stock Exchange, Japan. It is the outcome of years of acquisitions, which allowed Asahi Group Holdings, a traditional Japanese producer of beer, whiskey, and wide range of food products, to establish and strengthen its business in Europe and around the globe. Building on centuries of European brewing heritage, the business runs nineteen production facilities in eight countries across Europe and is the custodian of some of the best beer brands in the world, including Asahi Super Dry, Pilsner Urquell, Peroni Nastro Azzurro, Grolsch and Kozel. Within the Asahi Group, the remit of Asahi Europe and International is also to develop and manage all export markets globally, outside of Japan and Oceania. Covering ninety markets and with over 10,000 enthusiastic colleagues on board, the business is well positioned to inspire people around the world to drink better.