Author: Communications Team
Date: 04 03 2022 11:11
---

For one night only, GLAMOUR in partnership with Peroni Nastro Azzurro will host a first-of-its kind pub quiz in celebration of International Women's Day on Tuesday 8th March.
Hosted by former Strictly Come Dancing star AJ Odudu, The GLAMOUR International Women's Day Pub Quiz will provide guests with a fun and inclusive environment to celebrate women's empowerment.
In partnership with Peroni Nastro Azzurro, the event will take place at the Flowerhouse Pub, Marylebone from 5.30pm where guests can enjoy complimentary refreshing Peroni Nastro Azzurro, Peroni Nastro Azzurro 0.0% and aperitivo.
Odudu will quiz guests on their womanly knowledge, with rounds covering feminism, pop-culture and beauty.
Deborah Joseph, GLAMOUR's European Editorial Director said: "We are so excited to be launching our first ever GLAMOUR International Women's Day Quiz in partnership with Peroni Nastro Azzurro. When launching this event we were looking for partners who would be able to create a friendly space for women and so we are delighted to be working with Peroni Nastro Azzurro and The Flowerhouse."
Peroni Nastro Azzurro Marketing Manager, Anja Gottschalk commented: "Peroni Nastro Azzurro is delighted to be partnering with GLAMOUR in 2022 and to be launching with an inclusive pub quiz at The Flowerhouse Pub. We believe there is a great synergy between GLAMOUR, its readers, and the Italian passion and flair of Peroni Nastro Azzurro. Through this partnership we hope to bring to life all the beautiful qualities of our beer to a wider audience of people who share our true appreciation of great taste, high quality and a truly authentic personality."
Marking the start of a landmark collaboration between the two brands, the GLAMOUR and Peroni Nastro Azzurro partnership is a testament to the Super Premium Italian brand's inclusive style proposition which is enjoyed by 44% of female beer drinkers*.
Launched by Jo Jackson, previously chief creative officer at Made.com, the Flowerhouse Pub is on a mission to empower women in the hospitality industry. The unashamedly feminine interiors have been curated through working with women-led building contractors, designers and gardeners. The pub's aim is to give women from all backgrounds and ages a step up onto the hospitality ladder through apprenticeships and training schemes.
Tickets cost £10 and are available via this link. Consumers should snap up tickets quickly to avoid disappointment.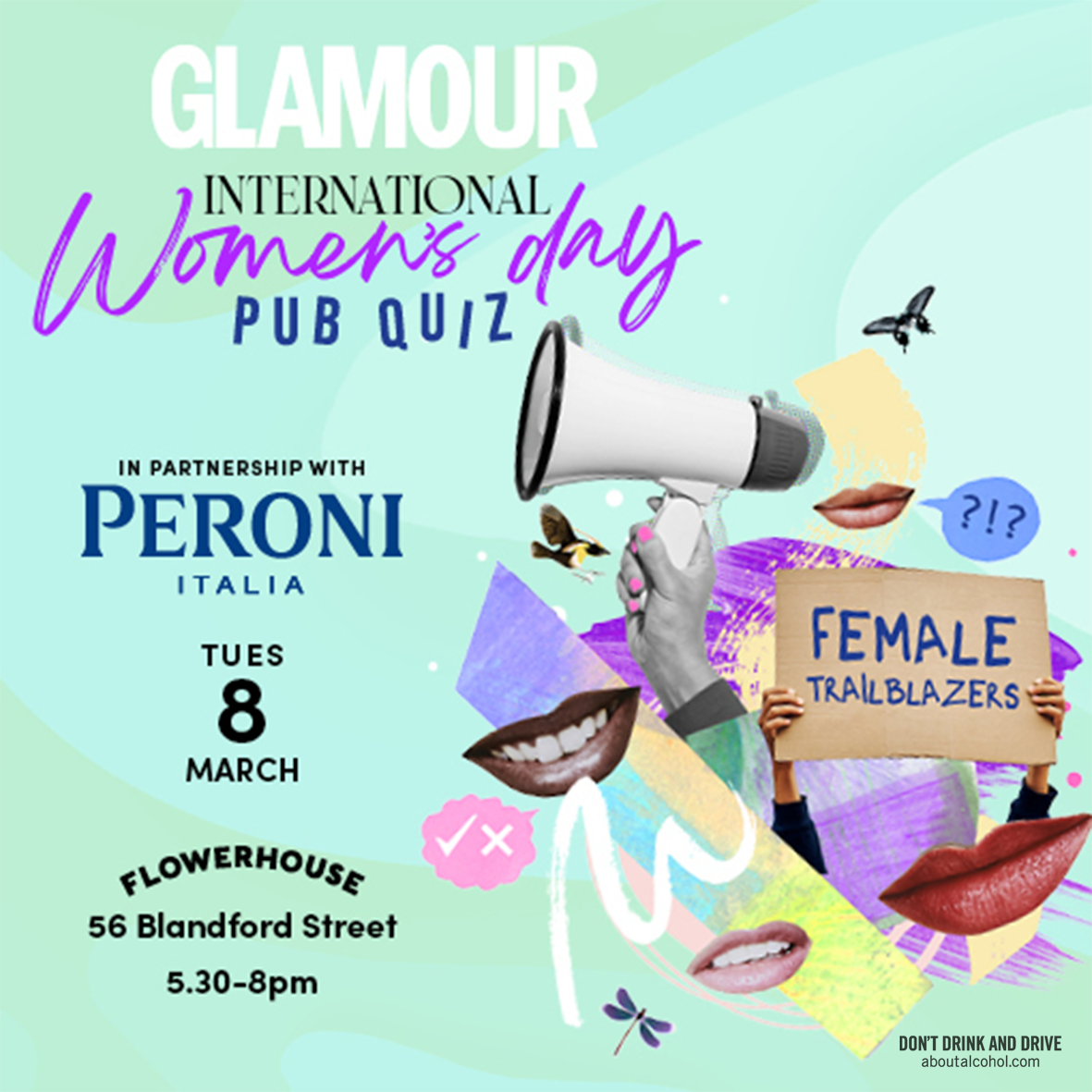 About GLAMOUR
GLAMOUR is the ultimate online beauty and lifestyle destination for UK consumers. GLAMOUR covers beauty alongside fashion, celebrity and entertainment, told through a beauty lens. GLAMOUR also discusses political or feminist issues affecting women today, always with a focus on women's empowerment. In March 2018, GLAMOUR launched a digital-first strategy which recognises the way in which the GLAMOUR audience is living their life today. The digital-first strategy is joined with special print editions which serve as a definitive beauty and style guide for the season ahead. The brand also hosts the annual GLAMOUR Beauty Festival and the GLAMOUR Beauty Club, of which 100,000 people are members. Unique users to glamourmagazine.co.uk total 3,876,987 (Google Analytics November 2021 to January 2022).
http://www.glamourmagazine.co.uk/
About Peroni Nastro Azzurro
Brewed in Italy to the original recipe since 1963, Peroni Nastro Azzurro exemplifies the traditions of Italian craftsmanship, passion and flair. Born in Rome, 1963, Birra Peroni brewed what was to become their greatest and most famous export: Peroni Nastro Azzurro. Created to reflect the emergence of Italian luxury in fashion and design, it was designed with the sharp, sophisticated beer drinker in mind. Peroni Nastro Azzurro is gently brewed to give an intensely crisp, refreshing taste with that unmistakable touch of true Italian style.
***BrandVue, December Q4, 2021
About Asahi UK
Asahi UK is a subsidiary of Asahi Europe International and is responsible for sales, marketing and customer operations across the UK and Ireland. Asahi UK aims to enrich consumer experiences through innovation, high-quality service and an exceptional portfolio of premium beer, ale and cider brands including, Peroni Nastro Azzurro, Asahi Super Dry, Grolsch, Meantime, Dark Star, Fuller's London Pride and Cornish Orchards. The Woking based business is focused on developing quality, super premium brands and delivering commercial value in the marketplace, through a strong belief in collaboration, customer excellence and people development. For further information, visit www.asahibeer.co.uk