Author: Communications Team
Date: 16 08 2021 09:54
---
Cornish Orchards celebrates Cornish home and heritage with contemporary new packaging & pub experiences
Blended in the heart of Cornwall, award-winning cider producer from Duloe has evolved its artisanal cider range with modern and refreshed packaging, driving new consumers to the ever-growing category with the perfect summer cider experience
Cornish Orchards, the artisanal British cider producer, is celebrating its Cornish roots with a new visual brand identity this summer. Available now across On Trade and major supermarkets, the new identity encapsulates the brand's strong Cornish heritage by focusing on the natural beauty and abundance surrounding Westnorth Manor Farm in Cornwall – the brands home since 2000.
Cornish Orchards cider is inspired by the wealth of beauty surrounding the orchards and crafted to reflect the natural goodness of fresh, locally sourced West Country produce. With consumers continuing to show a strong preference for British cider brands, demonstrating the strength of feeling that consumers hold towards supporting local British producers[1], Cornish Orchards cider caters perfectly to this demand.
Always taking the time to celebrate natural flavour, each drop of cider is pressed and blended in the heart of Cornwall by a local team to ensure consistency in flavour and quality. Each flavour expression is also carefully considered and beautifully crafted, led by Cornish Orchard's flagship premium Golden Cider which offers crisp refreshment, always. With more than half of British adults preferring to drink cider, especially during the summer months and consider it to be the most refreshing drink choice1, ensuring crisp, refreshing tasting quality ciders is vital.
The new visual brand identity includes a new word marque and brand icon set beneath abundant natural canopies, reflecting real stories and objects from the brand's heritage and the farm's surroundings, including the weather vane that tops the barn and even the head cider-maker's dog. The new design has already performed well during consumer testing with 75% preferring the new design and 62% willing to pay more[2].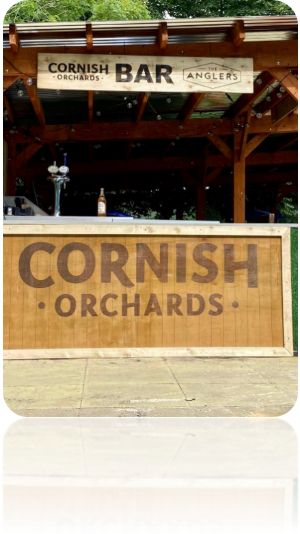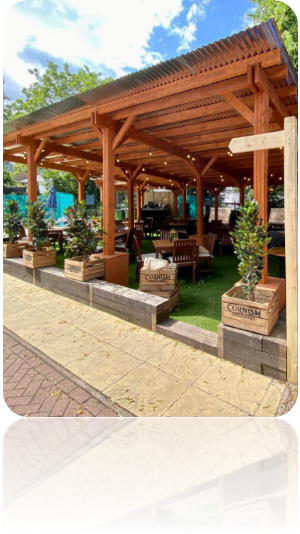 To celebrate the new look, Cornish Orchards will be working closely with all customers and also launching pub garden takeovers at The Ship Inn in Langstone and The Anglers in Teddington. Alongside branded garden bars, the venues will be offering bespoke food dishes inspired by Cornish ingredients and pairing options that complement the full Cornish Orchards cider range.
Asahi UK Managing Director, Tim Clay, comments:

Crafted by expert cider-makers from Duloe, Cornwall, every batch of Cornish Orchards offers outstanding flavour and quality of refreshing cider with fruity aromas. A truly authentic artisanal British Cider brand, that we know has already proved popular with 'foodies', Cornish Orchards is able not only to deliver super-premium ciders but it's also a business steeped in heritage and sustainability. At Asahi, we always pride ourselves on offering the very best from our portfolio, and whilst we may be known for our beers, when it comes to the cider we offer, that is no exception. We look forward to seeing how fans of Cornish Orchards and new consumers engage with the new visual identity and bar takeovers."
The Cornish Orchards team work harmoniously and sustainably to protect and preserve the land and the valley, with zero waste going to landfill and recently planting 5,000 tree traditional woodland to help with cardon capture and to support habitat development. In addition to their ongoing commitment to sustainability, Cornish Orchards have partnered with the Eden Project to produce a limited-edition Cornish Honey Cider. The collaboration aims to highlight the importance of bees and the role they play as a key pollinator in the cider making process.
The exclusive cider is full bodied and vibrant, with a delicately smooth honey sweet finish using honey from the Eden Project's own apiaries. Cornish Honey Cider will be sold exclusively through the Eden Project's and Cornish Orchards' retail outlets and online shops.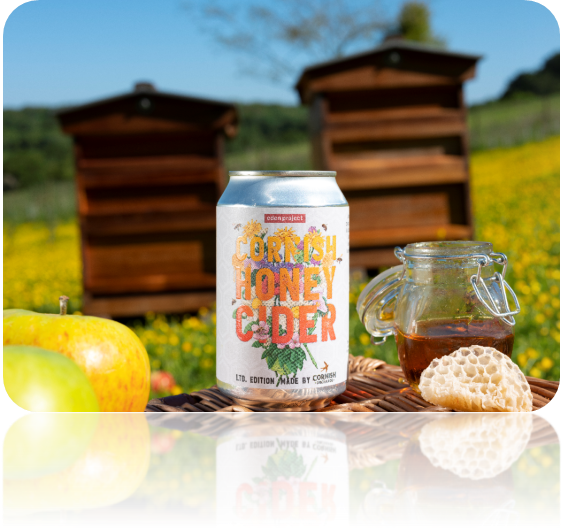 ENDS
Note to Editors
Every bottle of Cornish Orchards is carefully crafted from 100% fresh pressed apple juice.
Cornish Orchards use apples that have been grown around the South West (Somerset, Devon, Herefordshire and Cornwall) that are hand-graded and pressed on site.
About Cornish Orchards:
Cornish Orchards is an artisanal British cider producer, situated in Duloe Cornwall, producing premium and high-quality cider and juices. The cider is crafted from 100% fresh pressed apple juice using apples that have been grown around the South West that are hand graded and pressed on site. https://www.cornishorchards.co.uk/
About Asahi UK
Asahi UK is a subsidiary of Asahi Europe International and is responsible for sales, marketing and customer operations across the UK and Ireland. Asahi UK aims to enrich consumer experiences through innovation, high-quality service and an exceptional portfolio of premium beer, ale and cider brands including, Peroni Nastro Azzurro, Asahi Super Dry, Grolsch, Meantime, Dark Star, Fuller's London Pride and Cornish Orchards. The Woking based business is focused on developing quality, super premium brands and delivering commercial value in the marketplace, through a strong belief in collaboration, customer excellence and people development. For further information, visit www.asahibeer.co.uk
---
[1] Mintel: Cider UK, February 2021
2 Bulbshare consumer research, December 2019